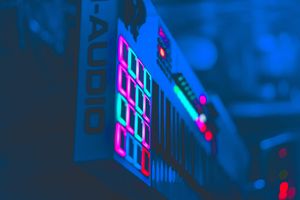 We believe the exploration of new music is a journey in itself. ​​​​​​Which is why regardless of playlist, we don't categorise each track for the listener.
Interested in partnering to explore your musical journey (a.k.a. buy a beat)?  See below before you check-out.
Love something but you need it tweaked to meet your project needs?  Use the CONTACT feature to reach out.
If no sound is heard immediately after hitting play, please wait a few seconds for playback. 
Each track is limited to :50 playback. 
Please check back often for updated content and when tracks become available to buy.
- Enjoy!-
Purchasing an Instrumental:  Three Pillars Music Group will sell both Non-Exclusive Rights (i.e. "lease") and Exclusive Rights to the instrumentals.  Our preference is to partner with an artist to fully develop a project, or provide content for sync opportunities in the exclusive rights realm, we look to support creatives at any level of ones career.
Our sincerest hope is the combination of our content + your talent  = viable commercial success.
Purchase of an instrumental through this website store is considered non-exclusive for up to 1 year.  The full "leased" .MP3 instrumental is available for your personal use at the time of sale.  You are not authorized to re-sell or commercially release the instrumental, nor claim ownership to the track without the expressed written consent of the copyright owner.   However, as the purchaser, you can record your own lyrics and publicly distribute the final 'song' containing the track.  Non-exclusive songs will remain active on the website for interested parties.
If after purchasing a non-exclusive track, you would like to move forward exclusive rights or a "buy-out" (to include the original un-compressed .WAV files/project files) please contact us.  
As you look to build your brand, we look to do the same as well.  Providing written/recorded credit to the production group, as the instrumental creator to your works, would be greatly appreciated.  Together.  We. Create.
Reminder:  Each uploaded track, in concert with Three Pillars Music Group philosophies, are in copyright or in some varying stage of completion.  Usage of any track, without either purchase or the explicit approval by the content creator, is prohibited.  
Samples:   Tracks may contain samples, royalty free samples/loops and/or original sound recordings.  Tracks that contain samples from commercially released recordings, have not yet been cleared with copyright owner.  Sample clearances will be pursued at an appropriate time.  If you aren't sure if an instrumental has a sample, please don't hesitate to reach out.
Three Pillars Music Group website, is a hosting platform to upload producers content.  Not to monetize its playback.
Note:  With such a diverse array of talents and music created on a variety of music production platforms (DAW, Sampling Drum Machines, etc.), Three Pillars Music Group acknowledges there may be sonic quality variations between songs.  Focus on the content, vice the engineering.  Thanks.