With a passion for music, creativity, and business, Three Pillars Music Group™  LLC was established in 2020 to provide a venue for content creators.  Serving this dedicated need as an ASCAP member, the management team welcomes you to check out submitted works, using the MUSIC link above.    
Singers, songwriters, artists, music curators or music lovers in general...check in frequently for future content.   Do you really like something but want to have it tweaked?   Please contact us to finesse content to match your project needs.
Three Pillars Music Group offers music production services to singer-songwriters/rappers/music producers, to include remote Digital Audio Workstation (DAW), standalone MPC Live project development, Audio recording, song Mixing and Mastering.  Leveraging Logic Pro X and a variety of VSTs/plug-ins to get your project sounding right.  If you have a project that needs some support, reach out.
 Please take a moment to review the disclaimers below.
Thank you for stopping by.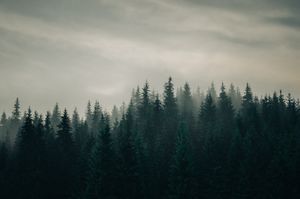 Disclaimer(s):
Teams -  Each production group is ran separately and under no obligation to Three Pillars Music Group™ .  Content is uploaded at the time and choosing of each group.    
 
Samples - Tracks containing sampled music have not been cleared with the owning publishing company.  Music content on this webpage is for demonstration purposes only.  Future copyright sample clearances issues will be pursued at the appropriate time.   
 
Copyright - In concert with Three Pillars Music Group philosophies, each uploaded track is under copyright, registered copyright or in some stage of registration.  Usage of any track, without the explicit written approval by the content creator is prohibited.   All content is subject to copyright laws and may not be reproduced in any form without express written consent of the author.
 
Trademark - Three Pillars Music Group, C.L. Productions, 2Up 2Dwn Beats, and SevenOh!3 Sounds, are registered trademarks™ with the USTPO.  
 
Contact - Please use the contact link to get in touch with Three Pillars Music Group™ .  If you are interested in a particular track, please list specifics (Song Name & Producer Group), and provide your contact information.  The content creator will respond as soon as possible. If you haven't heard something that you like, but would wish to work with any production group directly...please reach out.
 
         Most importantly, we want to thank you for your support.